ADILETTE LITE SLIDES 

EASY SLIDES FOR WHEN YOU'RE OFF THE CLOCK.
Full-time vacation vibes. These Adilette Lite Slides free your feet. (Or wear them with socks, no judgment here.) This pair features a super-soft footbed for an instantly comfy feel. There's an adidas Trefoil on top so you can feel sporty, even when you're lounging.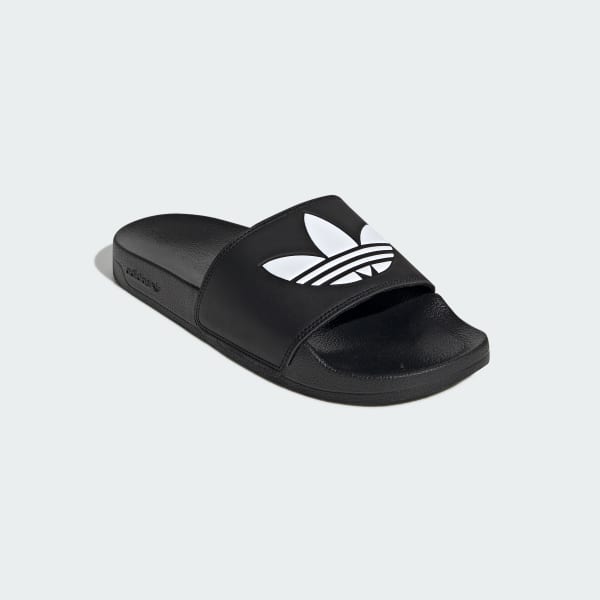 SPECIFICATIONS
Slip-on
Synthetic bandage upper
Super-soft feel
Cushioned sporty slides
Synthetic outsole
Imported
*sizes expressed in US Mens
SKU: FU8298